I'm not actually a huge album fan. I mean, I buy
lots
of them, and lord knows I've worn out more than a few favorites. Usually, though, they can't compare to the live performance, and I have to admit, I'm guilty of that cliche: I like the early albums, but the later stuff doesn't usually measure up (ha).
But there were five albums released this year that knocked my socks off and that I feel comfortable pimping. Even stranger, they came out of nowhere; you won't find any of my usual favorites on this list, despite some big-name releases (Flaming Lips, Loose Fur, Decemberists, Golden Smog, Aimee Mann). Otherwise, I can't give you much insight into them, but I offer my endorsement, for what it's worth.
Without further ado: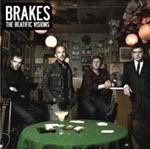 1. Brakes,

The Beatific Visions
Brakes' first album
Give Blood
didn't do much for me, despite my
amour fou
for
British Sea Power
. In fact, it was probably my BSP appreciation that convinced me to give Brakes another try. Good thing 'cos I would've missed out big time.
The Beatific Visions
even inspired me to go back to
Give Blood
, and wouldn't you know it? I can't get enough of that first one now either. The unhinged, scattershot, drug-addled quality that initially turned me off now sounds brilliantly manic and clever. Or maybe I finally got the jokes. (How did I miss the 10-second screed "Cheney" with exactly one lyric: "Don't be such a dick!"?)
I'm sad that British Sea Power will now need a new nutter percussionist/keyboard guy, but when the resulting band is this good, it's no loss at all. Now if only they would tour over here...
2. Midlake,

The Trials of Van Occupanther
My most reliable method for discovering new music is to see who's opening for bands I love. There are no guarantees, of course, but sometimes you get lucky.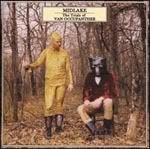 I don't know if the
Flaming Lips
handpicked Midlake to open or if I have the Noise Pop booking team to thank (though the two bands ended up touring Europe together for a stretch). Regardless, I loved Midlake's sound, as well as their videos and their aesthetic. I mean, they had these artsy black-and-white films filled with both Civil War-looking figures (though not in a joking
Decemberists
way) along with Orwellian characters. And in the purely idiosyncratic file, I like that six people comprise the band and that two members remind me of people I know. Whew!
When their album was finally released many months later, I was surprised by how their sound translated to the studio. Mostly, I didn't expect the resemblance to
Rumours
-era Fleetwood Mac (the Lindsey Buckingham titles, anyway) on the opening volley of tracks. As you wend your way through the album, you pick up other influences too, but it's hard to shake that initial impression.
3. Scritti Politti,

White Bread Black Beer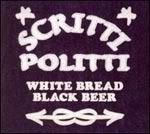 I don't blame anyone for thinking they know what Scritti Politti sounds like based on their '80s output, but this is a case where no good will come of your preconceptions. Apart from Green's distinctive voice (admittedly, an acquired taste), the album sounds unlike anything Scritti Politti has recorded before. If you had previously thought of Scritti Politti as a dance pop machine, you'll be surprised to discover
Green's emergence as a singer/songwriter
only slightly removed from the folksy types I gravitate toward these days.
If you didn't grow up with British music in the '80s, I can't come right out and tell you to buy this record. And even if you did grow up in the Reagan years, Green Gartside's long-awaited return might not be reason enough to pick up this disc. But if you're at all intrigued by the
critical adulation
and/or my less than rigorous reasoning, I hope you'll give it a try.
4. Robyn Hitchcock and the Venus 3,

Olé Tarantula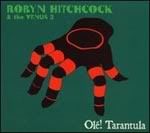 There are no new faces in this grouping, and in fact, I saw the
main players
under another guise earlier this year.
But what I thought I knew about the band didn't prepare me for this record's pure pop love. The bubbly, catchy tunes surpassed anything I've heard from Robyn, Scott, Peter, Bill, and any combination thereof in the past several years. The opening track, "Adventure Rocket Ship" is completely irresistible and makes me want to pogo like a maniac. No Robyn Hitchcock record would be complete without references to insects and other less than savory creatures, but I hardly mind when they're bathed in such endless harmonies. Bottom line: This is a
fun
record. Isn't that reason enough?
5. Flight of the Conchords,

The Complete First Radio 2 Series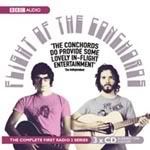 It feels a little like cheating to include this album, but
Flight of the Conchords
is a band, I swear!
So yeah, it's a comedy album, but it has a number of their original tunes, including many of the hits (?) performed on their HBO special. Even better,
Neil Finn
and
Greg Proops
turn in brilliant cameos. But really, it comes down to Bret and Jemaine and their charming demeanors, wordplay, and songcraft. I can't wait for the Conchords' American invasion.
See also:
»
from the books you don't read anyway
»
in fact, you're fanatical
»
there's nothing I wouldn't do, including doing nothing
»
you won't have an atom left
»
Hiphopotamus Meets Rhymenocerous
»
top 10 concerts of 2006