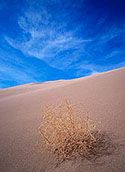 I've been a shell of a person since
Jon Brion's hiatus
, and I hate everything I post that isn't music related--thus, the silence. To paraphrase Lisa Simpson: Better to be thought a fool than to blog and remove all doubt.
As a diversion, I'd like to present a big influence from my teenage years. (Those of you who'd like to be spared the hassle, you might not want to check back until the end of the month, which is when my next string of gigs is coming up. Must. Stay. Strong.)
=======================================
I've already wasted too much time on
Rolling Stone
.
Spin
? Spun! For me, music journalism begins and ends with one title:
Star Hits
. I still purchase
Magnet
and the like, but none hold a candle to my erstwhile North *ahem* Star.
Everyone who knows me knows one thing: Like nearly every child of the '80s, I was
crazy
about Duran Duran in my adolescence (and--gulp--beyond). Yes, I now understand all the criticisms lodged against them, but at the time, they opened up a new world to me. I probably shouldn't admit this, but if it weren't for Duran Duran, I may never have discovered Roxy Music, Yohji Yamamoto, or Wilfred Owen. And despite the miles of press the band garnered, no magazine covered them like
Star Hits
did. (For the international readers, in the United States, it was known as
Star Hits
, but
Smash Hits
started it all in the United Kingdom.)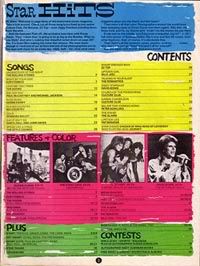 I came for Duran Duran, but I stayed for everything else. I owe/blame my 20-odd years of Anglophilia to the magazine, and I worshipped the rag for mundanities such as its use of heavy, quality paper and full-color spreads--all the better to tape them to my locker at school. I drooled over the ads listing "limited edition" import releases. I longed to be Jackie, the seemingly omniscient doyenne of the Get Smart column. Last but not least, I hung on every word of "advice" dished out by the sardonic Bold Type.
In our retro-crazy times, it's hard to recall correctly what was and wasn't popular back in the day. Anyone can claim to have "discovered" REM and the Smiths in 1984, but if you look at those early issues of
Star Hits
, you can see for yourself. Granted, the magazine wasn't going to take home any Pulitzers, but it inhabited a middle ground between the pure drivel of a teenybop magazine and the sanctimonious snobbery of, say, the British music weeklies.
But enough of my proselytizing--let's take a look at the table of contents of the debut issue (pictured above). Sure, Duran Duran, Madonna, David Bowie, and Culture Club are predictable enough, and even Big Country, the Alarm, and Spandau Ballet would break through to a small degree in the states. I love that the Rolling Stones, breakdancing, and Grace Jones all share column inches, but this may be my favorite single item in the entire listing:

If you've ever attended a wedding, you don't need to read another word about Kool and the Gang and its '80s-era lineup. Instead, please note the top-billed band: X, who've never been particularly renowned in this country. And finally, there's Trio, who were known by very few people in this country until
Volkswagen used their song in an ad
--in 1997, or 13 years after this review ran. Ah, how I loved this magazine.
Alas, as the decade wore on,
Star Hits
became more of a glorified Duran Duran fanzine (not that I complained), and it finally folded in the late '80s, around the same time the band's fan base moved on. I was such a media nerd, however, that I pored over bylines of other magazines for a glimpse of life from my favorite writers. I didn't have to look far--a lot of the writers continued to work for British publications, while Chris Heath became a
Rolling Stone
mainstay, and David Keeps landed at
Details
(where he received and responded to my gushing fan letter). Later, I found out that Suzan Colon took a post at
YM
, and I was kinda tickled a couple of years ago when I read that Ian Birch took over the helm of
TV Guide
. Oh, and there's that
Star Hits
cofounder and former writer who went on to a different related career: Neil Tennant, half of the Pet Shop Boys.
Thank you,
Star Hits
, for the initial spark and the continuing inspiration.
Note:

This post was made possible by my BFF, who kept her magazines in pristine condition and entrusted me with their care, long after mine had squandered our precious natural resources in a landfill.
See also:
»
Star Hits: A close reading