Once upon a time, my concert reports lived in little notebooks (the print variety), tiny tomes I happened to find a little while ago while tidying the house. The earliest entries are pretty bare; I simply went through my ticket stubs and jotted down any recollections I could muster. But I must've started taking it more seriously around 2003, because that's when the dispatches filled out a bit.
They're not worth reprinting here, but I figured I'd excerpt some of the better passages. Unfortunately, I can't recall the context of some of these comments, so what you see is what you get. Anyway, some highlights from my gig history:
Badly Drawn Boy, Bimbo's 365 Club, November 16, 2000:
Three hours of music, including Bruce and Journey covers; cocktail waitresses bringing orders onstage; almost got brained by Damon's mic!; Damon dancing on tables and kicking Bruce detractors--wow!
Stephen Malkmus and the Jicks, the Fillmore, March 12, 2001:
Steve's dad introduced the band as "the Jinx."
Wilco, Town Hall, Sept. 28, 2001:
I thought that guy wanted to slap me.
[Ed.: Who? What? Why? I have no idea.]
Guided by Voices, Bimbo's 365 Club, August 20, 2003:
Bob Pollard: "We're the birdmen of alcohol."
[Ed.: That quote alone is worth digging through the notebooks.]
Wilco/Sonic Youth, Summerstage, June 27, 2003:
Met Roy and Kurt, two Sonic Youth fans who had taken the bus all the way from Peoria to see their favorite band--very sweet kids.
Beulah, Great American Music Hall, Nov. 6, 2003:
The band asked for requests for the encore, then forced whomever yelled the title to come up and play an instrument onstage for that song. I think my favorite participant that night was a guy in a tie, a button-down shirt, and khakis. Miles referred to him as "the accountant."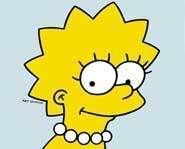 Rufus Wainwright, the Warfield, December 19, 2003:
We were joined by a youngish guy who claimed to be gay but was married to a French woman who needed a green card. He also wore pearls à la Lisa Simpson. He had a package and a message that he wanted to get to Rufus. Long story short: He succeeded. Anyway, he was very funny, with enough drama for a week's worth of
All My Children
.
More random tidbits
--Shows where I saw Scott Kannberg (Pavement; Preston School of Industry) in the audience: Flaming Lips, Wilco, British Sea Power
--Shows where I fell asleep or very nearly dozed off: Sigur Ros (at the Warfield, not the Fillmore), Godspeed You Black Emperor, Broadcast
Starspotting
--Beth Orton, Ione Skye (Death in Vegas, the Troubador)
--Billy Connolly, Kelly Macdonald (Travis, the Troubador)
--Amanda Decadenet, a.k.a. ex-wife of Duran Duran's John Taylor; I know no one cares, but it was a big deal to us (Supergrass, Bimbo's 365 Club)
--Keri Russell (Wilco, Roseland)
--Hanson, Claudia Mason (one of my favorite '90s supermodels), Bob Odenkirk (Wilco, El Rey)
--Pete Yorn, E from the eels (Wilco, John Anson Ford Amphitheatre)